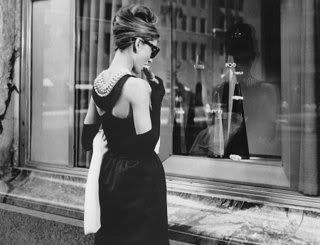 You all may know that my sister-in-law Jamie was my friend first, but did you know that my name is Fred?
Jamie , this is for you!
When I was younger I had a really hard time making friends and really connecting with them. I was different, I liked to read and watch old TV shows. I just can't imagine why I wasn't the center of every one's universe ( note the dripping disdain!) . Then one day there was a new family attending Oak Hill PBC in Austin , right down the way from good ole San Antonio where I am from. Good news , they have 4 girls and they aren't allowed to act like total rejects either. YEAH!!! As best I can remember , I met Jamie in the summer and that was the end of it. We were friends. She didn't have quite the hard time meeting people and making friends as I did and I really have NO idea why we hit it off so well, but we did. We both were home schooled and loved to read and she introduced me to something that I will forever be grateful for. Old movies , I had watched a few before and liked them for the clothes and the dialogue , and P.S. nothing gets blown up in old movies! Anyway , she turned me on to the late , great Audrey Hepburn. My first Audrey movie was " Breakfast At Tiffany's" Aaahhhhh. Sure it's about a New York call girl and a philandering writer, but come on it's a classic!!! Then is started ,I always called her "James" and she always called me " Fred" . In Breakfast at Tiffany's , Audrey's character calls George Peppard's character whose name is " Paul Var Jak" , Fred , after her brother. OK , too much info , but you needed to know there was a reason for the Fred thing. Anyway, we were friends and she was the first real girlfriend I ever had. We wrote letters ( pre-email days , OMG we are old!!) and made a few phone calls. When we got old enough to drive we would visit back and forth as much as we could and watched old movies for hours on end.
It was early on in our friendship that I realized she was oodles more talented then I . I mean , HELLO , she plays the harp. Enough said , right? Wrong, she can do all kinds of other things too.
She MADE This outfit!!! I can't do that, or just about anything else she can do for that matter. Anyway , this went on all through high school , and I still don't know why she liked me so much, but I made out like a bandit! I had a very cool friend , that didn't make me feel like I should be something else . She has been with me through everything in my life that has meant anything. I don't know what I would do without her and I'm so glad that she is really my sister. Even though we don't get to see each other very much and don't talk as much as I would like... James Darling, you are my hero! I still don't know why you picked the dork that everyone made fun of for your friend , but I'm awfully thankful you did. " One Fine Day" we will stand in front of Tiffany's drinking coffee , eating danish , while singing " Moon River".
Love and adoring kisses always , Fred Baby